WELCOME TO ENCOUNTERS WITH DOLPHINS
Relaxing Pleasure
Come join us on a fun filled, narrated sightseeing tour of Clearwater's harbor. Enjoy a relaxing ride while you learn about our abundant wildlife, and view the area's dolphins in their natural environment.  Every trip stops at Compass Island where you can collect shells, swim, snorkel and the kids can even hunt for treasure!  Dolphin sightings are guaranteed*.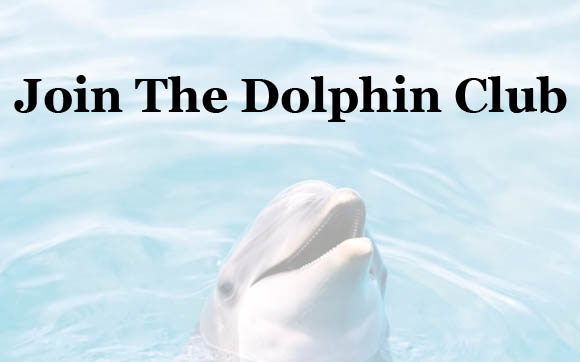 This was one of the best short (90-110 minute) trips we have ever taken. Fantastic crew (Captain Bill & Mate John) and we saw probably 10 or 12 dolphins."
JANICE JONES DENVER, CO.
Enjoy & Remember Great Times With Us

Excursions depart from the Clearwater Beach Marina multiple times every day. Spend an hour and a half to an hour and forty five minutes with our highly trained crew in the Clearwater Harbor on board our 40 foot Coast Guard inspected excursion boat. For twenty to thirty minutes during your trip, the boat will stop at Compass Island where you will have the opportunity to shell hunt through thousands of shells, swim, snorkel (gear is provided) and enjoy the island.
Our boats are available for charter as well. If you're looking for something more intimate with friends and family on the water we can accommodate. We have done weddings, rehearsal dinner socials, proposals, birthday parties and bachelor parties.

"This year was the 2nd year we've gone on a dolphin cruise with Encounters with Dolphins. What a great time with the family at an affordable rate! The staff go out of their way to show both adults and kids a good time. You stop at a small island to go shelling and kids find treasure (that the staff give to the parents beforehand to hide in the sand). Seeing the look on our girls' faces when they found gold coins was priceless! We will return to Encounters with Dolphins each year during our annual Clearwater Beach trip. They are a superb family business. I recommend this cruise over all the others at the marina."
Our Encounter with Dolphins was a very pleasant experience. The charter boat captain and first mate were very well versed with the Inter-coastal enclaves where dolphins hunt, as well as the history behind several of the large waterside homes and mansions. Dolphin-seeking, a tour topped off with shelling on a sand bar on a comfortable, sunny day – what more can anyone ask?
Visited October 2015
My husband and I came to Clearwater for our honeymoon and had to see the dolphins. We asked around and just about everyone told us about the little toot. We were on our way to there and stopped at Encounters With Dolphins. The lady was so nice and we decided to ride this boat. Great choice. We saw so many dolphins. It was great. Plus you get to go out on an island. Couldn't beat that. Visited October 2015
Dolphin Sighting Guarantee:  The dolphins you will view are wild and unpredictable.  Unfortunately, there is the occasional trip where we will not see the dolphins.  In the event you are on one of these trips, we will offer you a free trip with us again within 30 days of your excursion.  We recommend that you plan your excursion with us at the beginning of your visit so that you can take advantage of the free trip, if necessary.